Main_Page **** Paintball_Diagrams/Animations
---
Paintball_Diagrams/Animations
Here are some diagrams/animations that I have archived from the internet. If you would like recognition on your own work, just email me at dav6821@mail.com . I have not had the chance to find out who did what animations. I did, however, create all the diagrams/animations in the misc section.
SEMI-AUTO MARKER ANIMATIONS/DIAGRAMS
ANGEL
ATS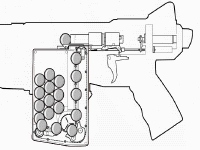 AUTOCOCKER ANIMATION #1
AUTOCOCKER ANIMATION #2
AUTOMAG LEVEL 7
AUTOMAG LEVEL 10
IMPULSE
INTIMIDATOR ANIMATION
MATRIX #1
MATRIX #2
RAINMAKER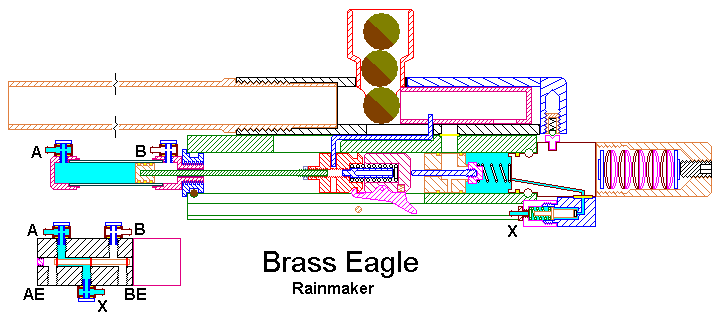 SPYDER
---
MARKER PARTS
INLINE REGULATOR

---
PUMPS
STERLING PUMP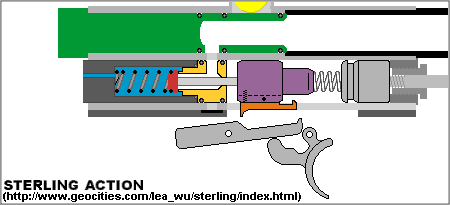 NELSPOT
PHANTOM PUMP

PGP ANIMATION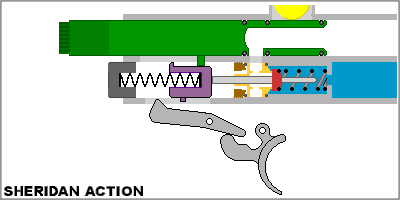 NELSON ANIMATION #1
NELSON ANIMATION #2
---
MISC ANIMATIONS
CUSTOM AUTOCOCKER DIAGRAM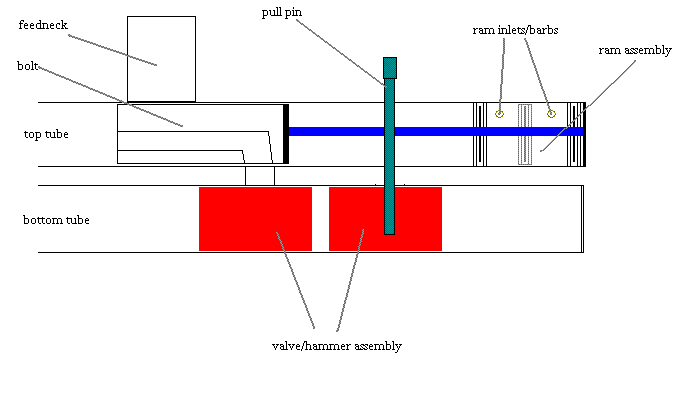 On this diagram, the ram is moved to the back of the top tube on the autococker, getting rid of the ram on the outside. Probably won't work in real life, but seems interesting on paper. Similar to an Intimidator design.
CUSTOM ANIMATION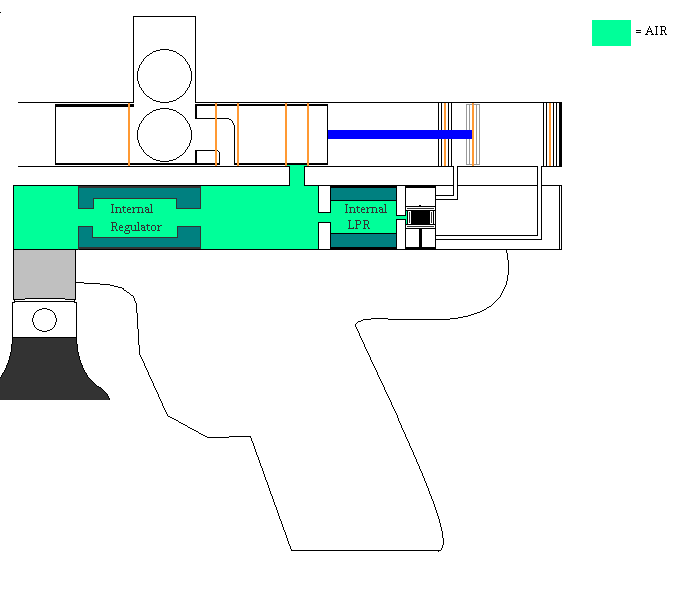 This is an idea that has been in my head for a while. I finally got around to putting it drawing it down. The animation below will show you how it works.
CUSTOM ANIMATION REVISED
Here is the animated version of the drawing above. It is quite an interesting design, as the bolt acts as the valve as well as the barrel. You can see that it would be near impossible to get it working correctly if it were mechanical. It most definitely has to be electronic to control the DWELL(the amount of time the valve is left open), so that its FPS(feet per second) is consistent.
---